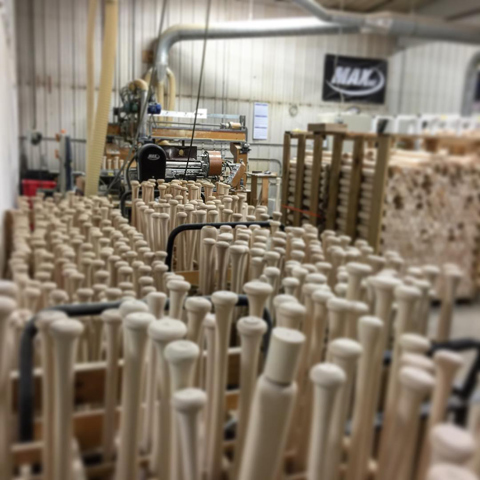 MaxBat isn't simply a wood baseball bat, it's an attitude. An attitude that says whatever bat we produce in our facility is going to be the best piece of lumber available to any baseball player, no matter what level of play.
That is why we choose to use only the hardest of the hardwoods, grown in regions of the globe that produce the absolute best Rock Maple and Yellow Birch available. Only the straightest grained wood with virtually zero defects in the stock can be used in MaxBat production.
We guarantee you that the MaxBats you order are made from the same professional stock that we use for our professional clients. MaxBats are designed to be stronger, last longer and perform better than any other bat in the game of baseball.
Available in over 500 color combinations and up to a -3 oz. weight to length difference, all custom MaxBats are made from only the best wood, to the high standards of today's professional baseball players.