It is essential for a professional baseball player to use the best possible tools available. At MaxBat, we manufacture a premium line of maple bats that are sure to outperform any bat on the market today. Our weights are 100% accurate, our finish is second to none, and our turnaround time is the best in the business. With more than 150 profiles available, we are sure to have a model that suits your game. If not, we can make a completely custom model for you in a matter of minutes.
To find out more about our competitive pro pricing packages and unmatched customer service, please take a moment and fill out the information below. A MaxBat representative will be in contact with you shortly.
DIRECT CONTACT FORM
If you have any questions, or are ready to order, please call or text Jason Speidel at 320-237-6068.
Current turnaround time is less than 2 weeks
Over 200 models available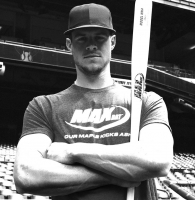 "I started swinging the MaxBat R10 when I was 16. It was incredibly hard, and the ball jumped off of it. MaxBat worked with me when I was in the Minors to modify the R10 just a bit to create my WM4 model. "
Wil Myers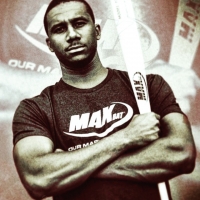 "MaxBat has been great to work with. Each bat order that I've received continues to impress me. If you're looking for a bat company to work with, you should definitely choose MaxBat."
Lewis Brinson
MAXBAT EXTENDS A SPECIAL THANKS TO THE BALLPLAYERS MAKING MAXBAT A HOUSEHOLD NAME IN THE BASEBALL WORLD.