In order to meet the demands of all of our players, MaxBat has added Yellow Birch to our wood species list. This does not mean that our quality standards have changed. We will not compromise on wood quality just to save a few dollars. Icons denote which models are available in each species. Please call if you have a specific question about availability of species and models.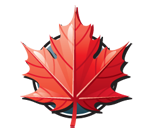 Rock Maple
Rock Maple continues to be the most popular wood species used for bat production, and at MaxBat, we only use the best. Because maple is such an extremely hard and dense wood, players often comment that the ball jumps off the barrel of their maple bat like no other. Maple creates bats that are extremely hard, with little or no flex.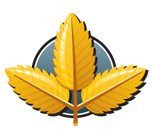 Yellow Birch
Yellow Birch is a fibrous hardwood that many players prefer because in their words "is the perfect combination between Maple and Ash". This hardwood is a shade lighter than its maple counterpart, which allows us to utilize this species when turning full barreled bats that require a lighter weight.