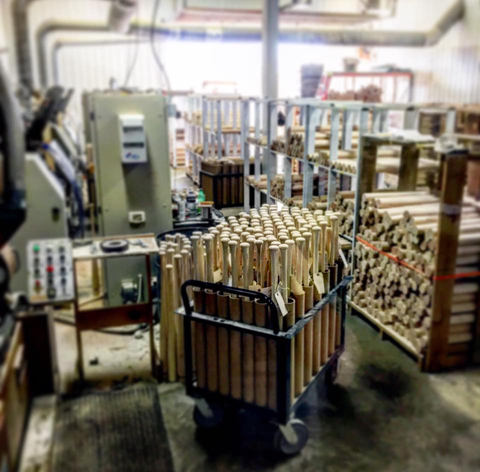 First and foremost, we produce every wood bat in our state of the art facility in Brooten, MN. None of our bats are manufactured overseas, outsourced, or private labeled. Order a wood bat from MaxBat, and you can be confident that your order will be meticulously crafted from start to finish by our skilled professionals.
We produce professional grade wood bats from a superior Rock Maple and Yellow Birch selection, regardless if you are a pro or an amateur player. Our hands on craftsmanship and engineering produces wood bats with great balance, tremendous power, and outstanding feel. Because of this, MaxBat is one of the most popular wood bats in professional, amateur and youth baseball worldwide. We do not compromise on wood quality, finish quality, or service. Only the best wood with the best grain can become a MaxBat.
While most bat manufacturers offer a limited number of models and colors, we offer a wide variety of both. We offer a wide variety of models to choose from, but if we don't have the exact model you are looking for, just ask and we will make a new model to your specifications with a 6 bat minimum order.